Artificial Grass
Are you fed up with spending hours every week mowing your lawn? Does a hosepipe ban mean your lawn looks dead in the summer? Are pets making a mess of your grass?    Well, one answer to all these problems could be artificial grass. It never needs cutting or watering. It's ideal for pets or children's play areas.    So, whatever your requirements, why not talk to us today to find out if artificial grass could improve your garden.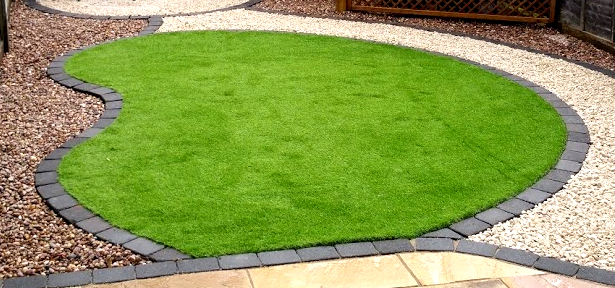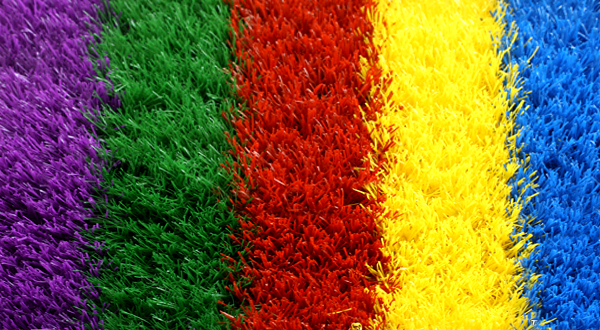 Why not introduce some colour?
Garden Focus is able to supply artificial grass in a wide-range of colours in addition to the normal green.
How about brightening up your garden with some funky colours such as  yellow, blue, red or silver?
We take great pride in laying artificial grass correctly. This is how we do it.
The existing grass and any stones will be removed after which the soil will be compacted using a vibrating plate. The area will then be sprayed with weed-killer and a geo-textile weed barrier will be laid onto the area to be covered.
If you are planning on using timber edging, this will now be put in place ensuring that it isn't higher than the final grass line so that it doesn't hinder the water run-off.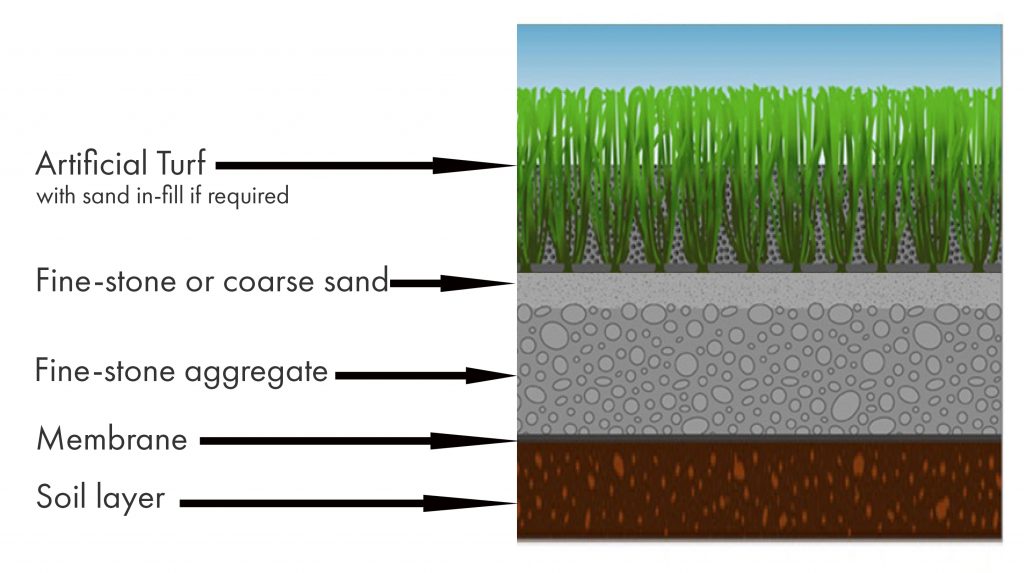 A layer of at least 75mm of reduced fine-stone aggregate will be laid and compacted with the vibrating plate following which a layer of a finer stone or sand will be laid and again compacted.
Taking great care so as not to disturb the base level, the artificial grass will be laid over the area and then trimmed to size to ensure that there is a neat finish to the edges. If it is necessary to join sections of artificial grass together we make the joins using high quality outdoor tape and glue.
Finally, we finish the job by installing landscaping nails on the edges or putting stone, paving or logs against the edges.